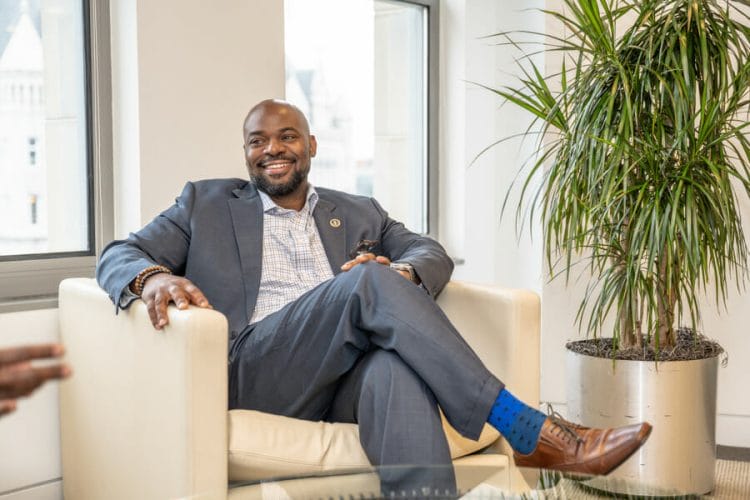 Brent Simpson CEO of Bold Vision Enterprise
"A three-strand cord is not easily broken." Here at Bold Vision Enterprises, we have more than three strands. Diverse educational, professional, and personal experiences tether the cords connecting our team. Our team at Bold Vision holds degrees from institutions such as Bowie State University, University of Maryland, Standford University, Hofstra School of Law Boston University School of Law. Our team has over 30 years of collective experience in entrepreneurship, graphic design, website development, change management, career counseling, business law, and business management. Our team has started and sold businesses of their own. They now desire to help others in their business ventures.
We have helped businesses grow into the eight-figure range and helped some position themselves to be more attractive to VCs and acquisition deals. We have seen it all and are here to help entrepreneurs grow their businesses. Bold Vision Enterprise is the company you need to accelerate you and your business's success.
BVE TEAM AND STRATEGIC PARTNERS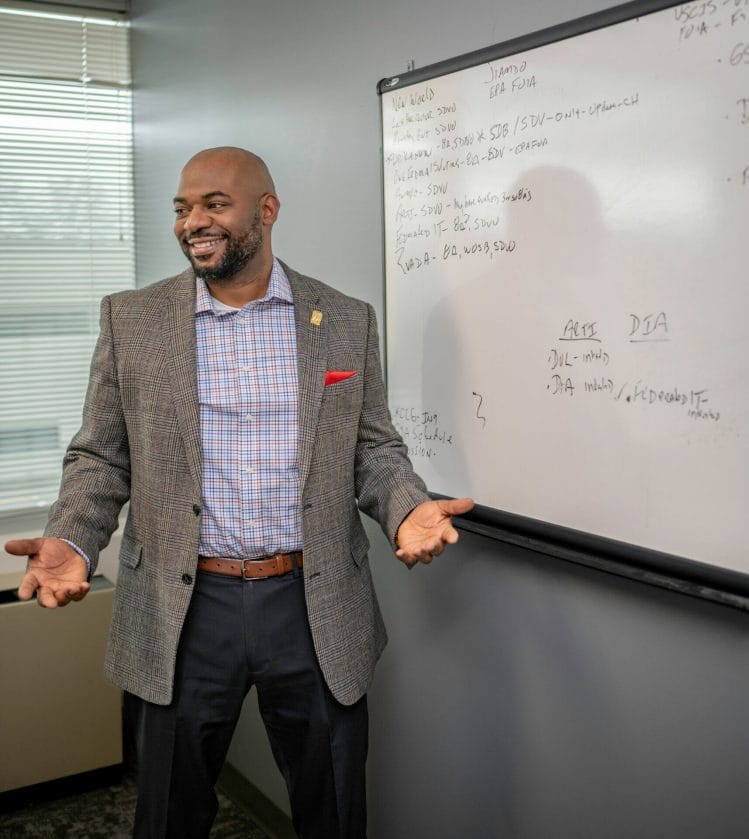 Brent Simpson is a serial entrepreneur, internationally sought-after speaker & growth strategist, creative problem solver, venture capitalist, sales trainer, and
Remember, we also have real-world experience. We have helped companies increase profit margins by 150%, assisted a small local start-up in growing annual revenue from $150,000 to $14,600,000 annually, and helped negotiated deals valued at over $15,000,000. More importantly, we have helped countless individuals with entrepreneurial endeavors start their dream businesses.
So, as you can see, we are more than capable of helping you take your company to the next level. During the first call, you will see our value. Bold Vision Enterprise… let us make your cord stronger.
Why Interning with BVE is so GREAT!
Kawan Glover, words from a BVE Intern to New Hire
Normally, you start off as a student, finish school, and start a job. You will usually work in someone's office, in a cubicle tucked away in a corner, and work isolated until your trial run is over, but not at BVE. I started as an intern and hit the ground running from day one, sitting in on executive meetings, learning new skills, absorbing tons of information, and getting an understanding of how business is, really, done. I also was able to get 1 on 1 time with Brent. I knew I wasn't working a job but building a career, and I loved every minute of it! Whether I was considered an intern or full-time employee, I was never in the dark, and I wouldn't trade the experience for the world!
Kawan Glover
BVE Intern to Full Time Employee to Author to Entrepreneur/Screenwriter
University of Maryland College Park, Finance, Spr '17
Vacancies